GOOD REVIEW OF ONE OF OUR CUSTOMERS
2019-05-12
This week we took one of our customers to see our wooden hanger factory in the South of the country.
This customer comes from Egypt. We had already built a good relationship when our CEO was on a business trip in his country. Thus, he decided it was time for him to come and visit us in China.
He was especially interested in seeing our production method and the conditions of our factory. For this reason, we went with him directly to Guilin, where our factories are located. Our factories there supply us with all types of hangers, namely wooden hangers, plastic hangers, metal hangers, as well as padded hangers or flocked hangers, among others.
After seeing our factory, he personally expressed us the good impression he had got of it. In particular, the aspects that impressed him most were the scope of production and the clearness of the whole process.
After coming to our factory, he immediately ordered us a complete set of production equipment. And he is also anxious for receiving the goods at his place.
"This equipment will let us work with more professionalism" — in his words.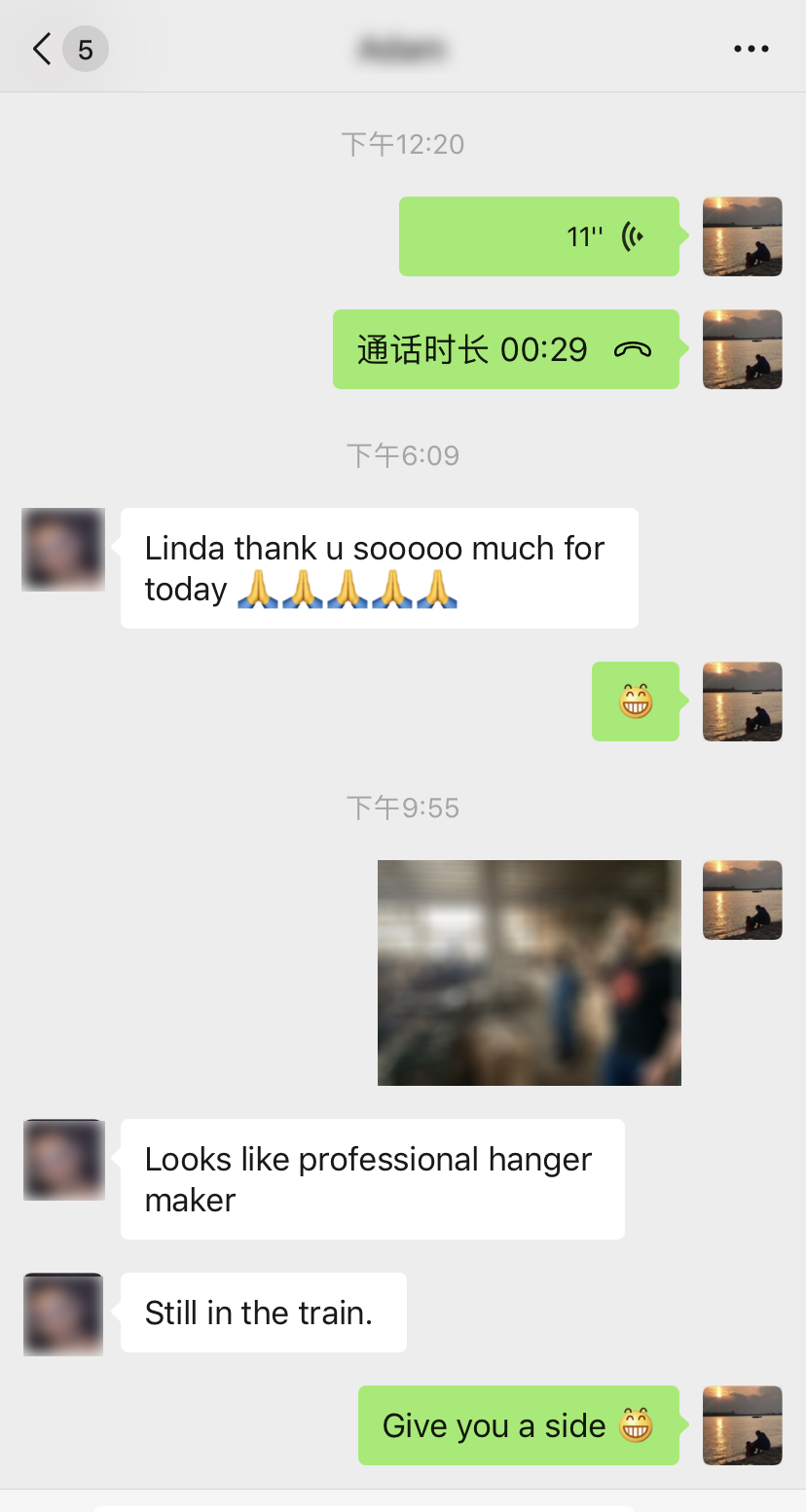 As can be seen, we are not only able to provide clothes hanger solutions, but also to solve other questions within the clothes hanger business.
Do not hesitate to contact us if you need any kind of advice in anything related to clothes hangers.

Get Your FREE Quote
We will contact you within 24 hours.