We change the design of our office in Qingdao. Our items are very special and, to handle better with them, we need to give them the space they deserve.
That's how we came up with the idea of making some free space for displaying our hangers right here in our office.
When we arrived at the office, it had more tables and chairs, but we deployed of the unnecessary ones and gave them to the employees of another office who needed them.
Thus, we got some free space on the back of the office. Right here we assembled some shelves to place our hangers. As you see on the photo, we got a clean and tidied result.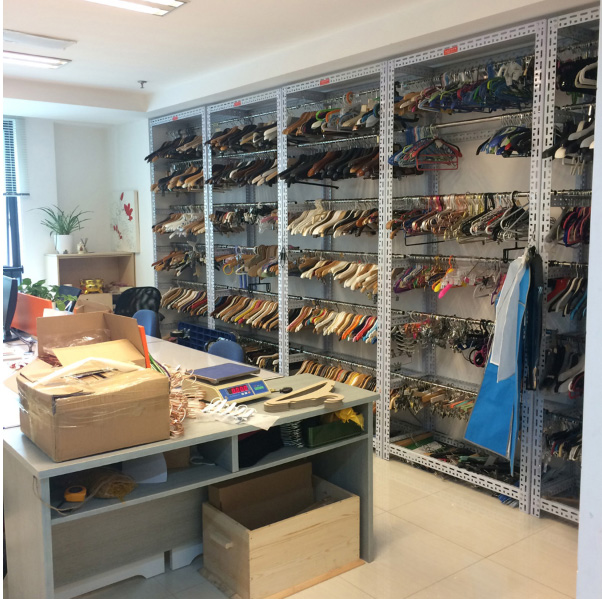 This way, we can search any time the hangers we need according to the material, size and use.
This made a big difference for us, since this display of our hangers lets us work more systematically and not forget any of our products.
In HH Hangers we are continuously searching for practical solutions. If you are also searching for hanger solutions, we are the expert you need.
HHANGER TEAM
2019-07-10